Blockchain technology is a frequent topic in the news. But there is still a lot of confusion about what it can actually do.
To help clear the air, we'll provide running coverage of a blockchain for food implementation use case in the coming months. We will follow the process that The Fork and HarvestPlus go through in assessing, formulating, and building a blockchain solution for a specific problem.
Introduction To "The Problem"
A key role of HarvestPlus is to convene food supply chains for biofortified products from seed to food. HarvestPlus is looking to catalytically disseminate the foods and the benefits to malnourished populations. This approach provides access to markets for smallholder farmers, who are the core target for the work of HarvestPlus and also improves the reach of nutrients to all consumers.
The Science of Biofortification: Producing Nutrient-Rich Food

HarvestPlus focuses on three crucial micronutrients that are most limited in the diets of the poor—vitamin A, zinc, and iron—and breed these into key staple crops. HarvestPlus screens thousands of different types of crop seeds stored in seed banks that have naturally higher amounts of iron, zinc, and vitamin A. Our nutritional genomicists use tools such as marker-assisted selection to help speed up the breeding process. We use these more nutritious seeds to breed new crop varieties with higher micronutrient content that are also high yielding and have other traits farmers want.

Learn more: Biofortification: The Nutrition Revolution Is Now
The inability to distinguish biofortified products from conventional ones is one of the most important barriers to widespread adoption. Given the value of biofortification, there are increasing incidents of food fraud at the seed and food level. It is therefore desirable to differentiate foods, protect and verify the identity across supply chain parties, and communicate the added value to customers and consumers.
The Fork expects blockchain to be an instrumental technology to verify identity and perhaps bring more benefits to supply chain stakeholders and consumers.
HarvestPlus is part of the Consultative Group for International Agricultural Research (CGIAR) which is the worlds largest global agricultural innovation network. Within the CGIAR, there is a platform for researching big data in agriculture. The Big Data team have been closely monitoring developments in blockchain technology and they have been looking for a good test case to implement and research blockchain solutions.
During our first meetup covering this use case, Jenny Walton (Senior Specialist, Demand Creation and Business Development at HarvestPlus) explained the situation in her own words: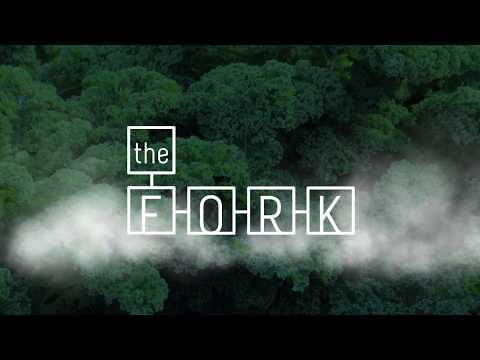 What Product Are We Talking About?
HarvestPlus works with diverse partners from government, business, and civil society to develop, test and release biofortified crops, educate farmers and consumers on the benefits of these crops, and build markets—all to ensure that nutritious foods reach as many people as possible. They work directly in many countries in Africa, Asia, and Latin America, and through collaborators in a growing number of partnership countries.
While the problem that HarvestPlus is facing has a lot of generally applicable elements, finding a solution asks for an isolated product in a defined area.
For that reason we jointly decided to focus on biofortified Vitamin A Orange Maize in Nigeria.
Cost of Vitamin A Deficiency
Vitamin A deficiency impairs growth, causes eye damage leading to blindness, and increases the risk of infections such as diarrheal disease.
30% of Nigerian children under 5 are estimated to be vitamin A deficient (WHO).
Annually, Nigeria loses over US$1.5 billion in GDP to vitamin and mineral deficiencies (World Bank).
More on HarvestPlus' role in Nigeria
Vitamin A Orange Maize provides up to 50% of the daily Vitamin A needs. For farmers there is a huge benefit getting involved with biofortified Vitamin A Orange Maize: It is a high yielding crop, virtually resistant to diseases and viruses, and extremely drought tolerant.
Both HarvestPlus and The Fork have "boots on the ground" in Nigeria. Knowing your surroundings, the stakeholders and what influences the stakeholders is a first (time)win and makes starting a bit easier.
HarvestPlus has an amazing team of about 10 people in Nigeria who have delivered biofortification to smallholder farmers. Paul Ilona is the HarvestPlus country manager there and he is always on the lookout for innovative ways to support farmers.
One of The Fork's business developers is located in Nigeria and his multitalented value is pricesless:

Ben Ekanikpong is an experienced entrepreneur, engineer and agricultural systems solution innovator with a demonstrated history of working in program development, energy sector, construction, agriculture and food industry in Nigeria. He is skilled in Project Management, Rural Development, Business Planning, Operations Management and Team Building, he has acquired several capacity development trainings within and outside Nigeria, and has made presentations at United Nations conferences. Ben has a Bachelor of Science degree focused on Engineering Management from University of Lincoln.
But… Do We Actually Need Blockchain?
During the last Blockchain for Food Meetup in Amsterdam, we discussed whether we need a blockchain solution at all. Following the questions from "The Useless Blockchain Project" by Gideon Greenspan we (double)checked this.
And we found that—for this specific use case—indeed we would have to check all the boxes of requirements for the need of a blockchain:
Shared database
Multiple writers
Absence of trust
No trusted intermediary
Transaction interaction
Transaction rules
Validators
Back your assets
So What Are The Steps To Follow?
Usually we go through 5 different stages:
Gathering
Drafting and design
Testing/development
Staging
Live
Where are we now?
The people involved with this project are in the first 2 stages now: We are gathering as much data available and are drafting a Technical Note that lays the foundation for the next stages.
The Technical Note
This Technical Note answers the most basic and essential questions and requirements. Its purpose is as follows: To establish a common and thorough understanding among the project team members of blockchain, its potential and its risks.
Why use blockchain?
What is blockchain?
How to use blockchain?
Common misconceptions?
Provenance: what is it and how does it work?
What information should be stored and how?
What information should be kept private and how?
Examples, strengths and drawbacks of private blockchains?
Examples, strengths and drawbacks of public blockchains?
What is inter-operability and does it work?
What ingredients are essential for a technical roadmap?
What technical roadmap do we foresee for this project?
Part of this first phase is another element that definitely should be mentioned: Fundraising. In order to write a proper technical note, do the initial gathering of available data, you will need the appropriate people involved and have somebody to oversee the first of this project.
That means a necessity of funds.
Fundraising
Finding the right donors can sometimes be tricky and it is really important to assess possible outcomes of the project, which stakeholders it benefits most and how scalable the outcome is, just as whether its findings and solutions are applicable to other crops, industries, etc.
In this specific case we foresee to have various and multiple donors in various stages of the project and we will report when timing to do so is fitting. We respect donors' choice in this.
What's next?
The writing of the Technical Note will take a couple of weeks and will be a first indication of action points forward. At the same time and very important, this document will be a good brief for potential donors regarding the feasibility of this project.
Our focus is on that right now, while we share our thought and findings with as many stakeholders as possible.
Hello You!
Maybe you did not expect this, but you can actually help. Whether you are directly or indirectly involved with either Farming, Blockchain, AgriFood, FMCG or just interested in these topics… your opinion and input is appreciated. The Fork follows this blockchain for food implementation use case during the first 6 months of 2019 and will discuss it openly.
You can follow the use case and get involved in different ways:
Or just leave your thoughts in the comments section here below.
Thanks for reading and keep in touch!
---
About The Fork
The Fork, founded by Marieke de Ruyter de Wildt, is the company that is on the frontier of blockchain technology. The Fork offers blockchain courses in Amsterdam, blockchain in-house trainings worldwide and assists companies in the global agrifood industry implementing blockchain technology. Blockchain can drastically boost efficiency and transparency in any food supply chain. The Fork's blockchain courses are for all interested in blockchain and guide one to quickly understand the potential of this technology.
For similar blockchain for food implementation like this one The Fork creates a tailor-made strategy for the different stages of the project. Trainers, blockchain architects, project managers, developers are already part of The Fork's team. In later stage and when necessary, The Fork's connections will help with further implementation, scaling and maintenance.
Learn more: https://thefork.online
Contact: Kirsten Coppoolse — hi@thefork.online
About HarvestPlus
HarvestPlus' vision is a world free of hidden hunger. HarvestPlus believes that hidden hunger can be solved by actively adding micronutrients to the diets of those who are deficient. With their partners, HarvestPlus develops new, more nutritious varieties of staple food crops that provide higher amounts of vitamin A, iron, or zinc—three of the micronutrients identified by the World Health Organization as most lacking in diets globally.
Harvestplus uses a process called biofortification, which adopts conventional breeding to improve crops. Their innovative approach complements other nutrition interventions, and is evidence-based, cost-effective, and sustainable.
HarvestPlus' goal is to reach 20 million farming households with biofortified nutritious foods by 2020. By strengthening their partnerships and delivery efforts, they are confident that they can reach 1 billion people with biofortified foods by 2030.
Learn more: https://harvestplus.org
Contact: Jenny Walton — jwalton@cgiar.org